Some pictures of the building process. You can click the picture for a larger view.
The Box built and sanded: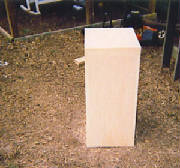 Hole for the fan cut and a bunch of other parts laying around. In the lower left corner you can see the tempered glass from the halogen fixture mounted in a plywood frame (later I covered the plywood with flashing).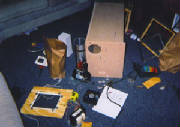 Testing a possible layout for the parts: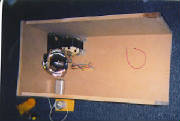 Ballast wired, switches installed (in the back), and wires secured to the wall.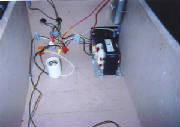 Test run with the ushio bulb. Unfortunately the ushio would not fire after this run (I have the M59 ballast) so I got the eye.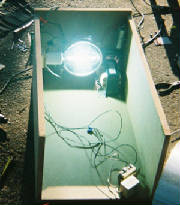 LCD stripped...quite a mess. Stripped well with no ffc problems. The electronics can be hinged out of the way.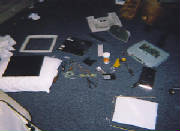 Everything done except the focus box.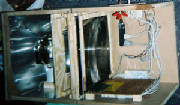 Complete: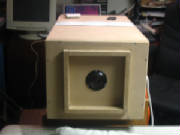 The projection screen that I built with blackout cloth and some wood. It is about 90 inches diagonal.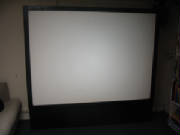 The "home-theater."